[Ottawa, un-ceded Anishinabe Algonquin territory; 22 September 2020]
The Indigenous Peoples Resilience Fund (IPRF) has awarded $836,896.50 in financial support to 35 Indigenous-led organizations across Canada. The Fund, led by Indigenous philanthropic leaders and supported by a range of public and private funders, was established in June 2020 to address the impacts of COVID-19 in Indigenous communities. This is the first funding allocation of what funding partners and the IPRF team hope will be many more intakes.
Data shows that COVID-19 has exacerbated inequalities and continues to have a profound impact on communities with heightened vulnerability. For Indigenous communities and Indigenous-led organizations, working to respond to COVID-19 in the context of pre-existing economic and health disparities and against the backdrop of centuries of colonial history, the impacts have been even more pronounced.
To date, the new fund has received upwards of 250 applications. The oversight and approval of all funding decisions were made by the all-Indigenous IPRF Advisory Council. Community Foundations of Canada is serving as the host partner for the Fund.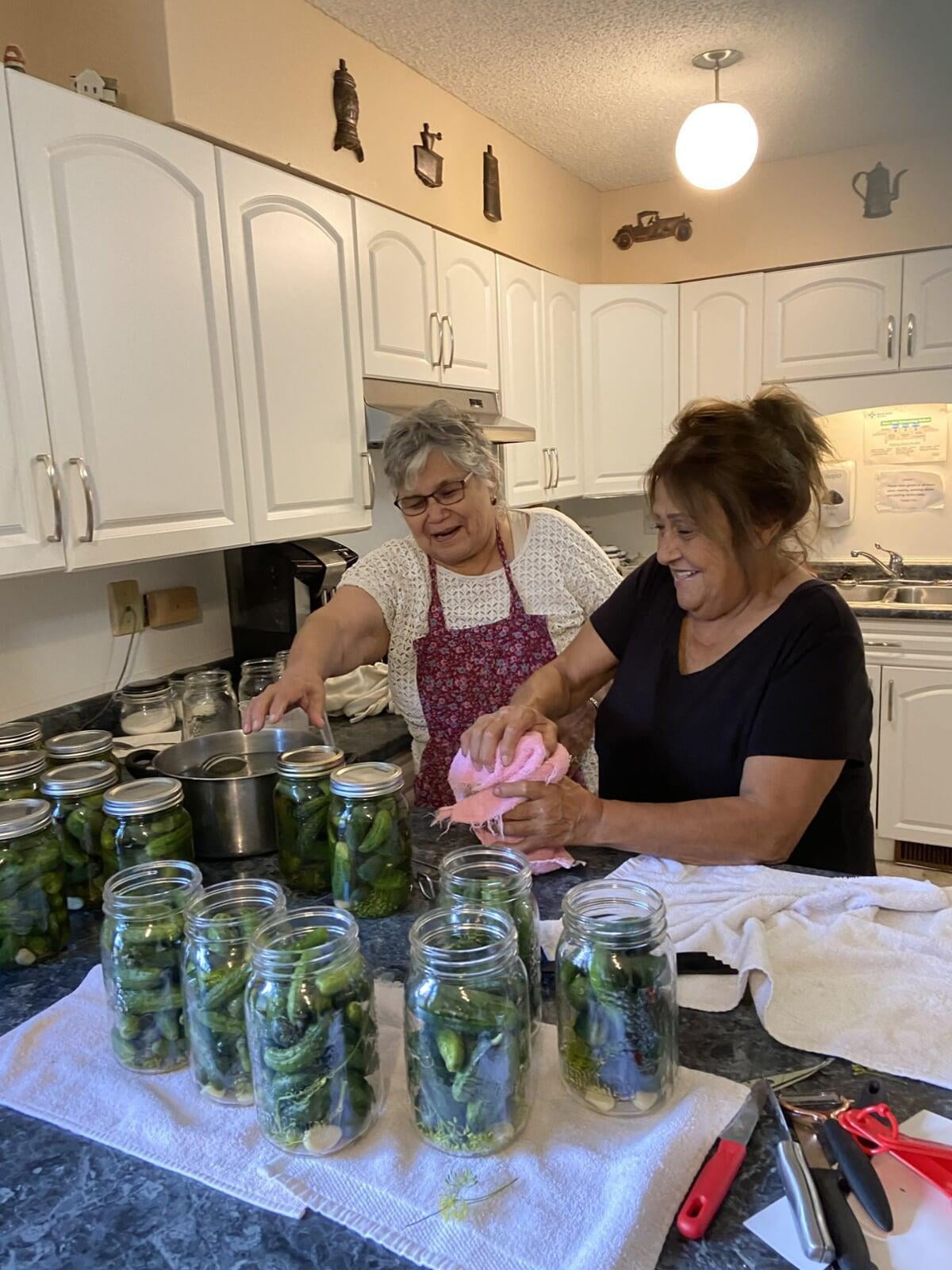 "The projects we're funding are helping communities respond to base level needs: food security, social justice, access to technology, breaking isolation and helping youth and elders connect. We're not talking about huge grants…but the meaningful change these gifts bring is huge for the community and we're able to get the funding out fast. These are communities that can't wait six months. What's unique is that we're also doing it on our own terms as an Indigenous-led group supporting Indigenous-led organizations. We're accepting oral submissions from applicants, for example, which is respecting the oral traditions of our ancestors and Indigenous ways of knowing."

- Deborah Saucier, Métis Nation of Alberta, President & Vice-Chancellor, Vancouver Island University and member of the IPRF Advisory Council

The following organizations have been approved for support in the four application intakes thus far. They have been awarded between $5,000 and a maximum of $30,000 to address key needs including:
Food Sovereignty and Food Security
Baker Lake Prenatal Nutrition Program,
Miinwashin Lodge,
Curve Lake First Nation Food Bank,
Onion Lake Health Centre, Community Health Program,
Qay'Linagaay Heritage Centre Society,
Métis Addictions Council of Saskatchewan
Sweetgrass Youth Alliance,
Gift Lake Métis Settlement,
Ilitaqsiniq Nunavut Literacy Council,
Gitga'at First Nation,
Skwah First Nations
Morning Sky Health & Wellness Society,
Piikani Nation,
Little Red Health
Red Pheasant Health Centre
Muskeg Lake Cree Nation
Indian Island First Nation
Metlakatla First Nation
T'akhu Á Tlén Conservancy
Welamiukotuk First Nation
Mental Health/ Cultural Support
Municipality of Pond Inlet,
Sweetgrass Youth Alliance,
Niiwin Wendaanimak (Four Winds) Indigenous Wellness Program
Yun Yah Indigenous Society
Sucker Creek Womens Emergency Center
UNAAG Cultural Society
Frog Lake First Nation
Ka Ni Kanichihk Inc.
Connectivity, Access, Education
Northwest Métis Council
Western Cree Tribal Council
Empowering Indigenous Women for Stronger Communities, ,
Isuarsivik Regional Recovery Centre
Day Star First Nation
Pitquhirnikkut Ilihautiniq / Kitikmeot Heritage Society,
Secretariat of the Haida Nation*
In Manitoba, the Northwest Métis Council is using IPRF support to ensure local youth have necessary access to technology and school supplies to pursue their education.
"Through our project, we were able to deliver 50 laptops to youth in high priority youth in our region. We think COVID will hit hard in the fall again. We want the children to know education is a priority, that we're there to help them. We're particularly proud that families are working together, elders and youth, so that they know we've got their back. They're not there alone."
FRANCES CHARTRAND, VICE PRESIDENT, NORTHWEST MÉTIS COUNCIL, MB

In Sucker Creek, Alberta, a community of 300 that's part of Treaty 8 territory, elders are using IPRF support to break social isolation, connect as a community and build skills through weekly workshops offered by the local women's shelter.
"Each week, we focus on sharing different life skills, such as canning, preserving jams and fruit, how to use a sewing machine, making moccasins and other such activities. While sharing these skills, women in the program are also interacting, providing support and guidance to each other through storytelling. These workshops show them what they can do.Through their own life circumstances they never had this opportunity. Through the storied interactions, the women will recall memories, memories of time with their own grandmothers and family, while there are many emotions, laughter is one that is always there. There's always lots of laughter."
CONSTANCE WILLIER, ELDER AND PROGRAM LEAD FOR THE PROJECT